We are very happy to work for the Blažek company, a prominent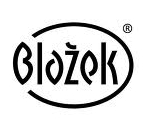 Czech manufacturer of luxury clothing. Given the company's approval, we show you customer targeting in which we combine both customer's loyalty and spending with his last activity into one single affinity score. We also outline some of the financial implications.
This health insurance company asked us to analyze whether it pays off to spend money on prevention. As a byproduct we also found whether the prevention pays off not only to the company but also to the state budget and single people.
Complete Studies Available
Commercial studies are hardly ever available for the public as their purpose is to get a competitive advantage. However, competition is not a big deal in the nonprofit sector; therefore we can share some of the publicly available studies with you.
Analysis Za Česko Kulturní – Example of a complete questionnaire survey for the nonprofit sector (Czech only).
Analysis SOS dětské vesničky – Processing data for the nonprofit sector (Czech only).